Coronado High School Marching Band Annual March-A-Thon
Tuesday, September 11, 2018
4:30 - 7:30 p.m.
This event is one of our largest fund raisers for the band program. Prior to the event, students seek donations from friends, family, neighbors and even local businesses. Donations can be per hour/ minute or a flat donation. The money earned will be collected by the students and placed into the students individual band fund to offset costs for the marching band season such as equipment, instructors, and transportation.
Money must be collected and turned in on or before September 11, 2018.
​Forms located in the form section of the website
Amount collected = 100% given to students Fair Share Account



---

All Band Members are required to attend!!

July 23 & 24 - Week 1 (Monday & Tuesday Only)
Tentative Schedule

7am - 11am; 12:30pm - 4:00pm (* Dismissal Times will vary depending on section.)
Lunch provided by Cafeteria --- Thank you CHS Administration!!

July 30 - August 3 - Week 2 (Monday - Friday)
Schedule

7am - 11am; 12:30pm - 4:00pm
Lunch will NOT be provided

August 6 - 10 - Week 3 (Monday - Friday)
Schedule

5:00pm - 9:00pm (Monday - Thursday)
7:00 am - 11:00 am (Friday Only)

Concert - 12:00 pm Friday August, 10, 2018 - T-Bird Stadium

All are invited to Attend!!
Help us celebrate the end of Band Camp 2018!!
Powered by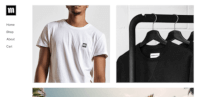 Create your own unique website with customizable templates.